Remember when the Redex Trials were all the rage in the mid 50's and remained very popular until well into the 60's?
I vividly remember as a kid, all the publicity, with regular and dramatic reports on the wireless about the tough conditions the drivers had to endure, as they drove through the outback of Australia. The rallies, especially in those early years were tremendously popular as the roads linking large portions of the country, particularly west of Adelaide, were not in good condition.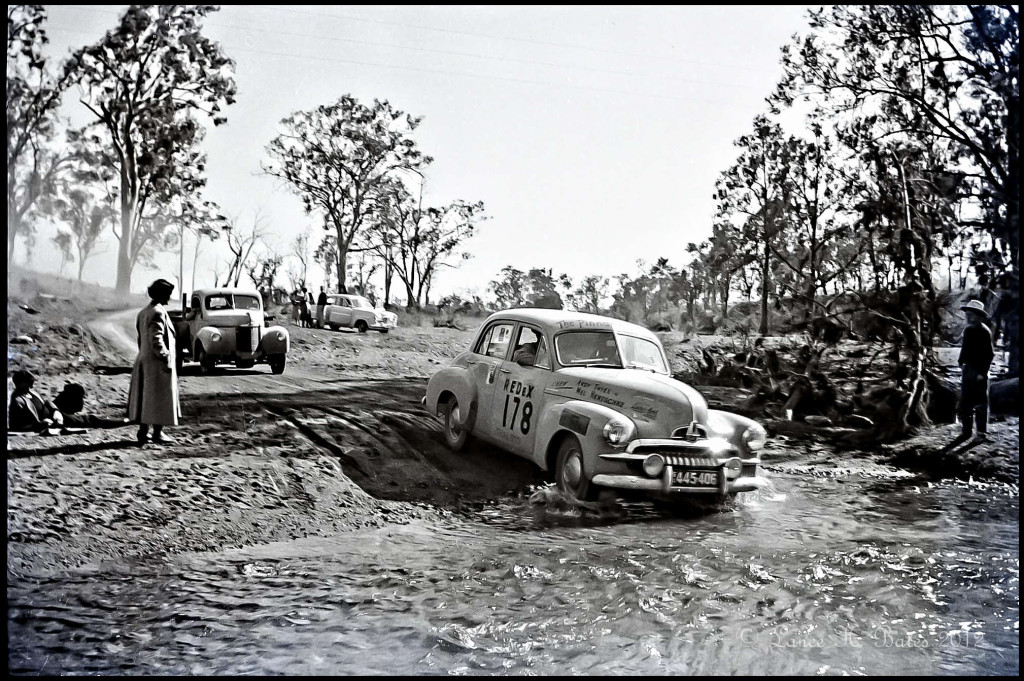 Car manufacturers were very enthusiastic over the event as it provided a good test for their products, proving their cars were able to stand up to whatever conditions remote Australia could throw at them.
Richard Abbott posted this excerpt from "Indaily" of the 19th August 2013 on our Adelaide Remember When Facebook website on the occasion of the 60th anniversary of the Redex Trial. It was part of a story titled "How Holden Shaped Adelaide"
"The story could have easily had a completely different ending if it had not been for the 1953 Redex Round Australia Trial. 
When a then unknown driver Les "Possum" Kipling from Leigh Creek and his navigator John Hughes from Quorn in their brand new Holden, were among 192 vehicle crews that departed Sydney to drive on the then extremely rugged outback tracks around Australia. Possum, together with 4 other crews arrived in Melbourne for the final stage, having travelled a rough and dusty 6,000 miles (9,600 k) without losing a solitary penalty point. 

In the last leg to Sydney, in an especially arranged off-road stage, Possum's Holden broke a U bolt, forcing him to finish a credible tenth. While not winning the trial, Holden's endurance was proved and acclaimed to be up with the world's best vehicles, causing the then flagging sales to literally soar overnight and therefore ensure Holden's future success.

How do I remember so much? In September 1953 my country 'one man' school teacher, drew a blue outline map of Australia on the blackboard and every day extended the meandering pink line to show us the Redex Trial route.

Today, motorists can view a plaque at Port Wakefield acknowledging Possum Kipling's epic Redex Trial feat. A feat that proved the reliability of Australia's own Holden to the Australian motoring public and at the time unknowingly shaped Holden Adelaide into the 21st century."
Holden was not the only brand to enjoy massive publicity and sales growth from those early Redex trials. I seem to recall it was the first time many of us heard of a car called a 'Volkswagen' which went on to win 4 of the first half dozen Redex Trials.
And who could ever forget the antics of such competitors as 'Gelignite Jack' Murray, one of the more notorious drivers, who would light a stick of gelignite and try to blow up other competitor's cars.
As Graeme Goodings posted; " Ah! yes Gelignite Jack. What a character. He'd struggle in this day and age with occupational, health and safety issues and not being PC. But he is indelibly linked to the Redex Trials.
Do you remember the Redex Trial cars being 'stabled' at Norwood Oval back in 1953?