' The burgers were better at Burger King,' writes Bob Byrne of Adelaide's initiation into the US fast food fad – complete with waitresses on wheels
ADELAIDE'S first taste of American-style fast food happened in 1962, when Don Dervan – originally from Washington D.C. – opened his first Burger King, on the corner of Anzac Highway and Leader St in Keswick.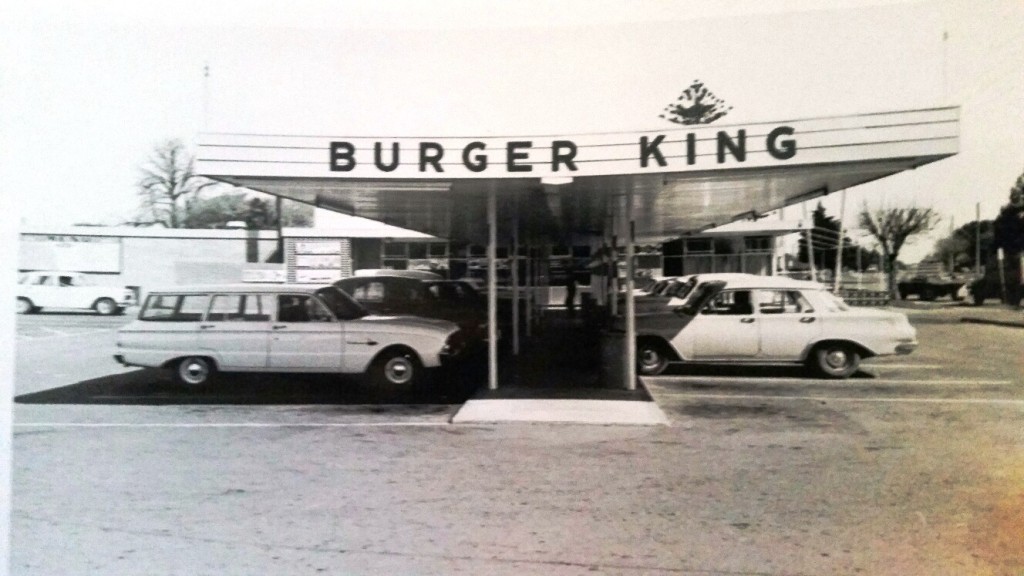 Don was living in London in 1959 and met and fell in love with an Adelaide girl, Jean McEntee, who was on a finishing tour after completing school at Woodlands. They came back to Australia in the early '60s to settle down and raise a family, but when Don noticed there were no American-style fast food restaurants in Adelaide, he decided to start his own.
He chose to name his "drive-in'' restaurant Burger King, which was also the name of a small but growing hamburger chain in the US. At the time there were no legal obstacles to using the name. In those early years, Burger King brought the American dream to Adelaide with a "car hop'' service. On pulling into a parking bay, a waitresses would rollerskate to your car, take your order and return later with a tray which was then attached to, and rested on the driver's side window.
I vividly recall my first visit to Burger King as an impressionable young teenager; I thought I'd died and gone to heaven! Back then we craved all things American. Most of our popular music came from the US, as did our films with movie stars such as James Dean, Natalie Wood, Frankie Avalon and Annette Funicello. Here at last was something so American and Adelaide's teenagers were immediately hooked.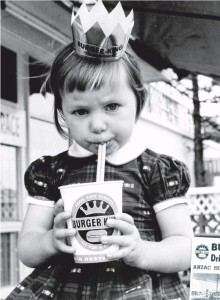 John Gunther, in his book Inside Australia and New Zealand, reveals that from 1962 to 1970, Burger King was selling more than a million burgers a year in South Australia, with outlets also opening at South Rd, Darlington; Jetty Rd, Glenelg; a beach kiosk at the end of Anzac Highway and in-store Burger Kings at John Martin's in the city and Elizabeth. Many Boomer readers will remember those years: carefree happy days when a good weekend included a burger and milkshake at Burger King on a Saturday afternoon while making plans for a big night out.
On the Adelaide Remember When FB website recently, readers joined in with their own special recollections and stories of what the re restaurant means to them.
Wiesia Davis recalls working there back in the 1960s: "We wore little red, pleated skirts and I learnt to ro rollerskate in the kitchen. There were plenty of bruises, but what fun!"
For Heather Kay Thornton, the memories also include her years training as a nurse: "I was at the Royal Adelaide Hospital and it was the only place still open when we finished work. We would drive out to Burger King, get a burger and relax."
Sonja Klappers and Caroline Lower both remember being members of the children's birthday club, which included being sent a birthday card and a meal voucher. "And it was such a treat, as fast food then was such a rarity."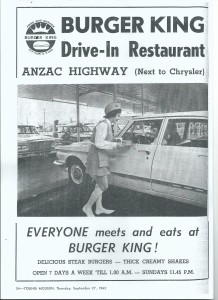 And it wasn't only teenagers from Adelaide who would gather there. Dennis Bailey reminisces: "On a lazy Saturday afternoon, we would drive down from Port Augusta for a hamburger. Then we'd camp the night at the carpark at the Bay and drive back home on Sunday morning. That's a 600km round trip for a burger and a milkshake".
Many other readers have endearing memories, including Trevor Gregory, who writes: "This is where I proposed to my wife one night in 1967. Also the other things I remember were the girls on rollerskates, the trays on the window of the car and the sauce they put on those burgers … great days."
By the early '70s, Burger King was employing more than 200 people in 17 fast food restaurants in Adelaide and right across Australia. But Don Dervan knew the writing was on the wall. The big international chains were circling. By his own admission, he had also become tired of looking at burgers and made the decision to sell.
Hungry Jack's took over the Burger King chain in 1972. After several years and another successful business venture, Don took his young family back to Atlanta in Georgia, where they still live.
Adrienne Peele, Don's eldest daughter and the little girl who featured on the Burger King poster in the Anzac Highway store, has recently returned to Adelaide with her husband and three daughters. She finds it strange the history of the Hungry Jack's and Burger King story seems so confused.
"Even when I Google for information, the history starts at 1971 with no information at all about my father, the original businessman who started it all in this country," she says.
Mr Google may not be clear on how it all started, but there are many Baby Boomers in Adelaide who remember – and with great affection – exactly how and when Burger King arrived in town.